Many people prefer contacts over eyeglasses. Many prefer contacts because they provide a more natural appearance. Some prefer contacts over glasses because they do not want their vision to be obstructed by an eyeglass frame or dirty lenses.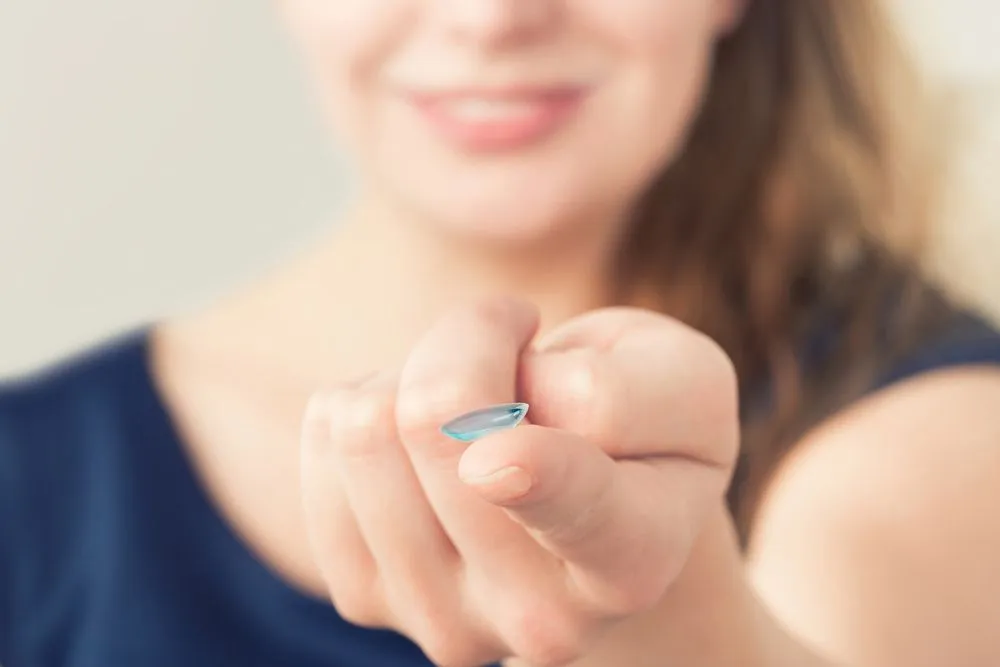 Some people cannot wear conventional contact lenses. Certain conditions make it hard to fit for contacts, and you would need specialty contact lenses. These include:
Dry eye syndrome
Keratoconus

Giant papillary conjunctivitis

Presbyopia
Astigmatism

The professionals at Eye Gallery can prescribe specialty lenses based on your condition.
Gas Permeable Contacts
These lenses are rigid, and they do not adhere to your cornea the way that conventional soft lenses do. Because they hold their shape so well, they are often prescribed for keratoconus.
Unlike soft contacts, gas permeable lenses do not draw moisture from your eyes, making them a good option if you have dry eye.
Finally, protein deposits do not adhere to gas permeable lenses the way they do on soft lenses, making them a good option if you have giant papillary conjunctivitis.
Piggyback Lenses
If you are having trouble getting used to gas permeable contacts, your eye doctor can prescribe a soft lens to wear underneath that would act as a cushion.
Scleral Contacts
Scleral contacts do not rest on the cornea the way that soft lenses do. Instead, they rest on the white of the eye, and the prescription portion of the lens vaults over the cornea.
Because these lenses do not rest on the cornea and will not draw moisture from the eyes, they are great for dry eye. These lenses are often prescribed if you have giant papillary conjunctivitis.
Bifocal Lenses
Bifocal contacts contain two prescriptions, one for distance and one for up-close vision. These lenses would be prescribed if you have presbyopia and require two different prescriptions.
Monofocal Lenses
Monofocal lenses can be prescribed if you cannot get used to bifocal contact. Your optometrist would prescribe a contact lens for close-up vision for one eye and for distance vision in the other.
Orthokeratology
Orthokeratology, also known as Ortho-K, are special lenses that are worn at night. While you are sleeping, the contacts gently reshape your cornea, which will correct your refractive error. When you remove them in the morning, you will be able to see clearly without needing your glasses or contacts. For constant results, you would need to wear contacts every night.
Because your eyes do not lose moisture when they are closed, these contacts are a great option if you have dry eye. They are also an excellent option if you are not a good candidate for Lasik.
Call Eye Gallery Today!
If you are thinking about getting contact lenses but have a condition that makes it hard to fit for contacts, schedule an appointment with Eye Gallery. We do contact lens fittings to ensure that you are fit with the best possible lens. We also offer all other eye care services. To schedule an appointment, give us a call today.